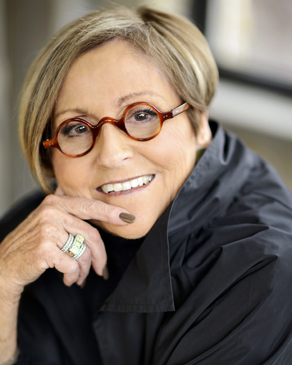 Sue Zelickson
Minnesota Broadcasting Hall of Fame
Sue Zelickson
Inducted 2015
The seeds of Sue Zelickson's long and storied career as the Twin Cities' preeminent food reporter and personality were planted by her two grandmothers who lovingly nurtured an early interest in cooking.
Sue's broadcast career began on television in the 1970s when she appeared on KSTP-TV's Good Company. Her radio career began in the mid-1970s as the host of Food for Thought on WCCO-AM. Sue's reporting on the air continued for more than 40 years and garnered local and national recognition, including winning the prestigious James Beard Award for best local radio show in 2005. Sue is the editor of nine fund-raising cookbooks, author of Sue Z's Finds in Minnesota Monthly magazine, and co-founder of the Food and Wine Experience and the Charlie Awards. At 80 years of age Sue is still active in the community, giving her time, talent, and treasure to a variety of worthy causes, like starting Kids Cafes, a nutrition and hands-on cooking program with at-risk kids, and Women Who Really Cook, a networking organization for women in the food industry that gives out yearly grants.
After more than four decades as a food reporter, Sue has loved every delicious bite and fabulous experience along the way. She has a zest for life, food, and every one of her listeners and readers.
Inducted September 12, 2015